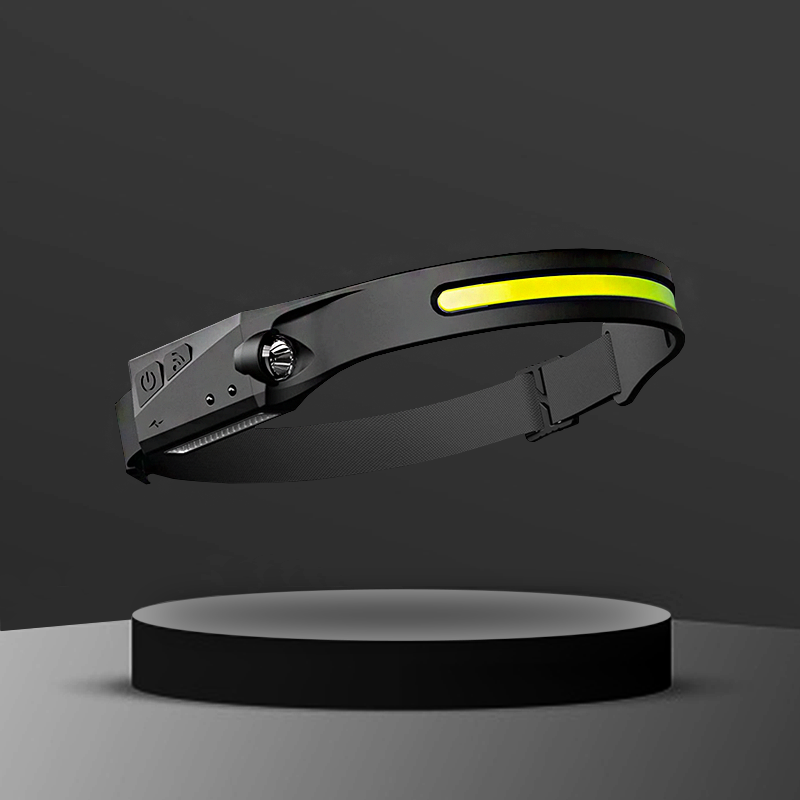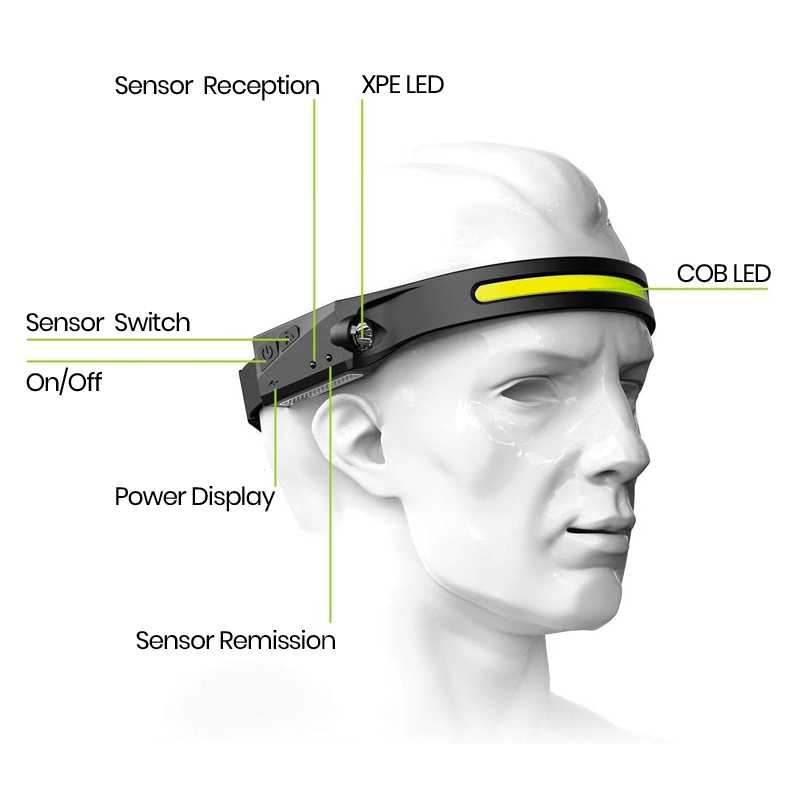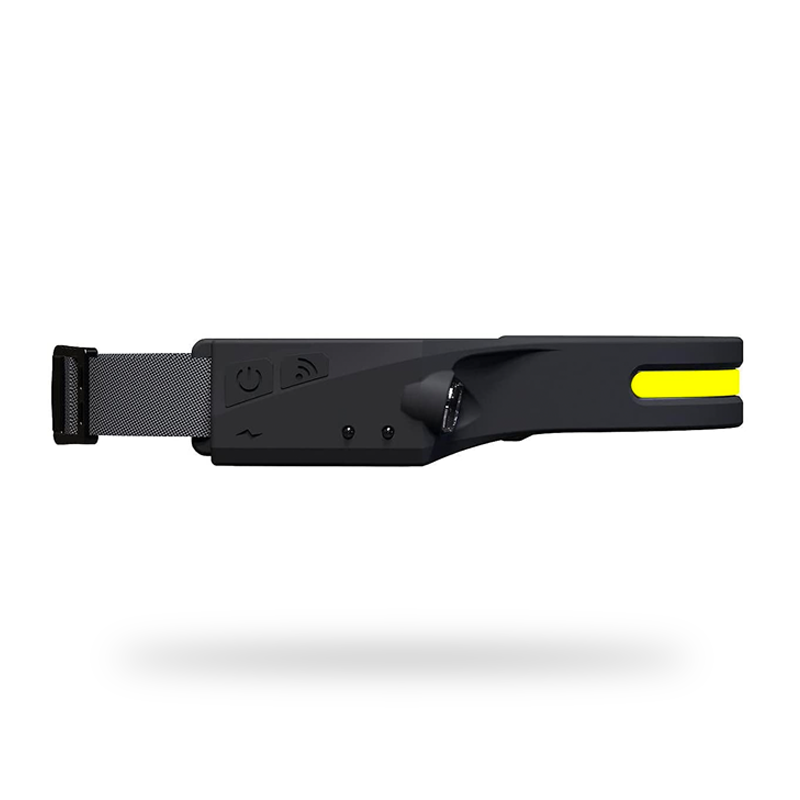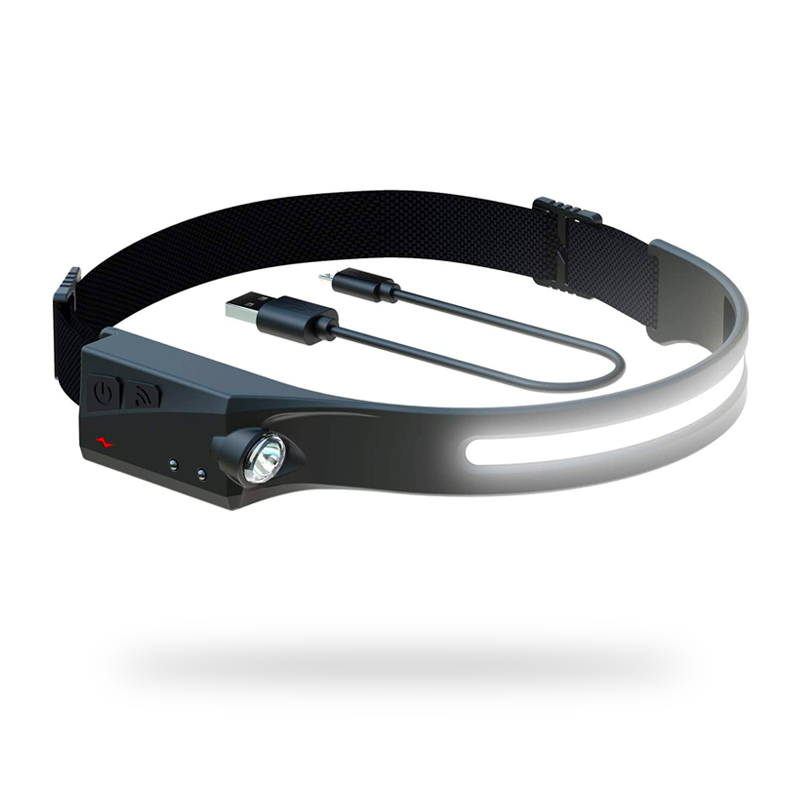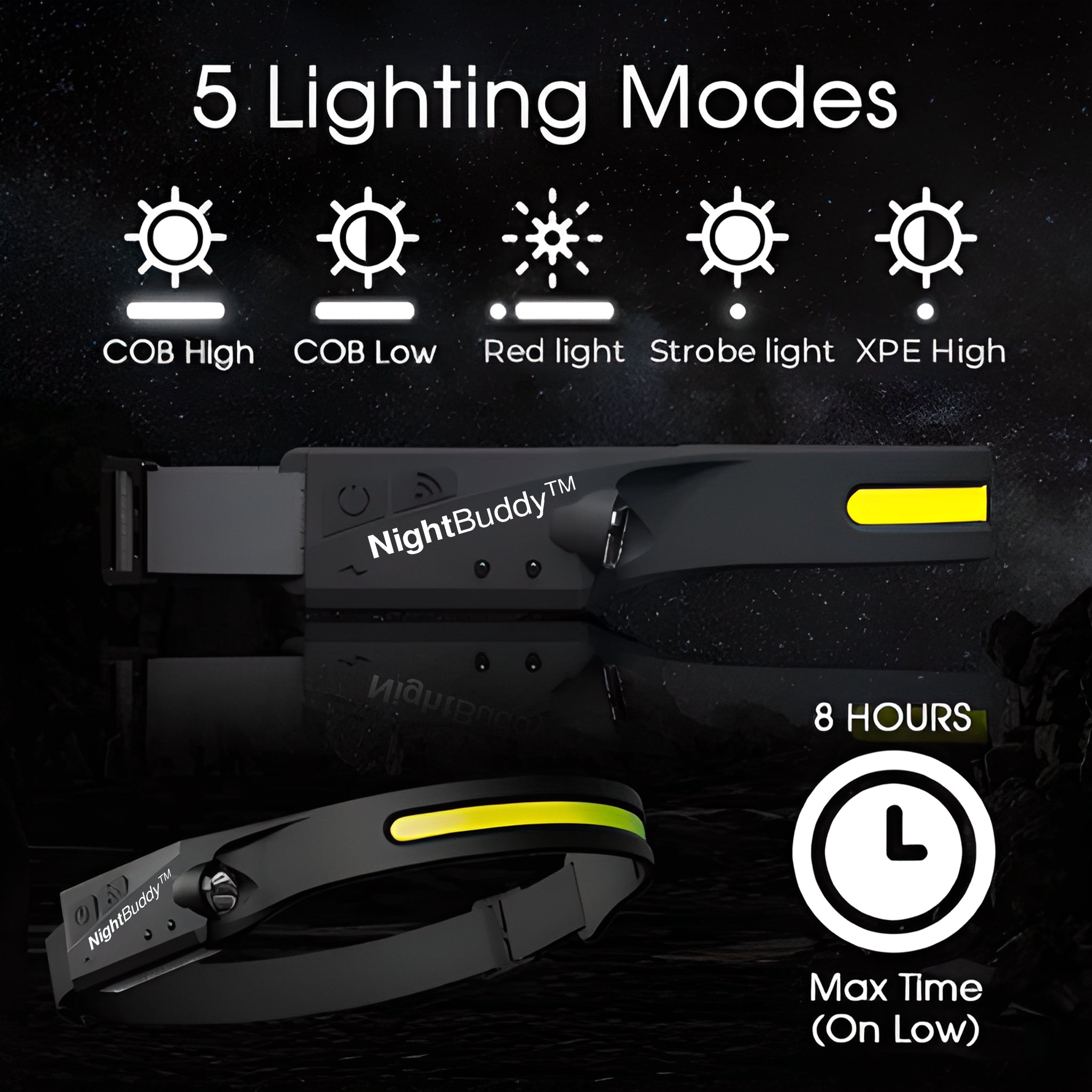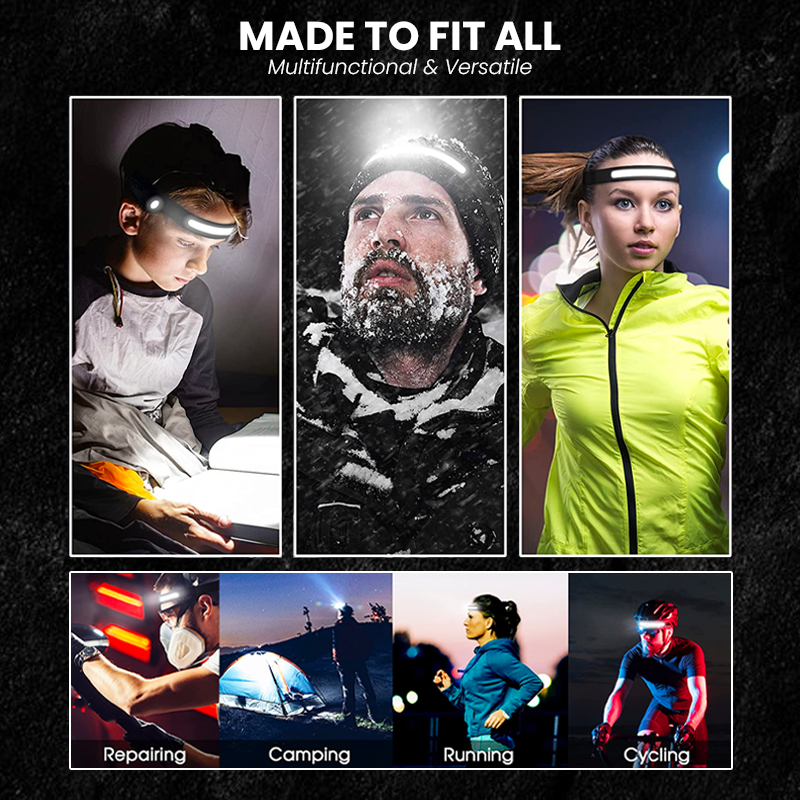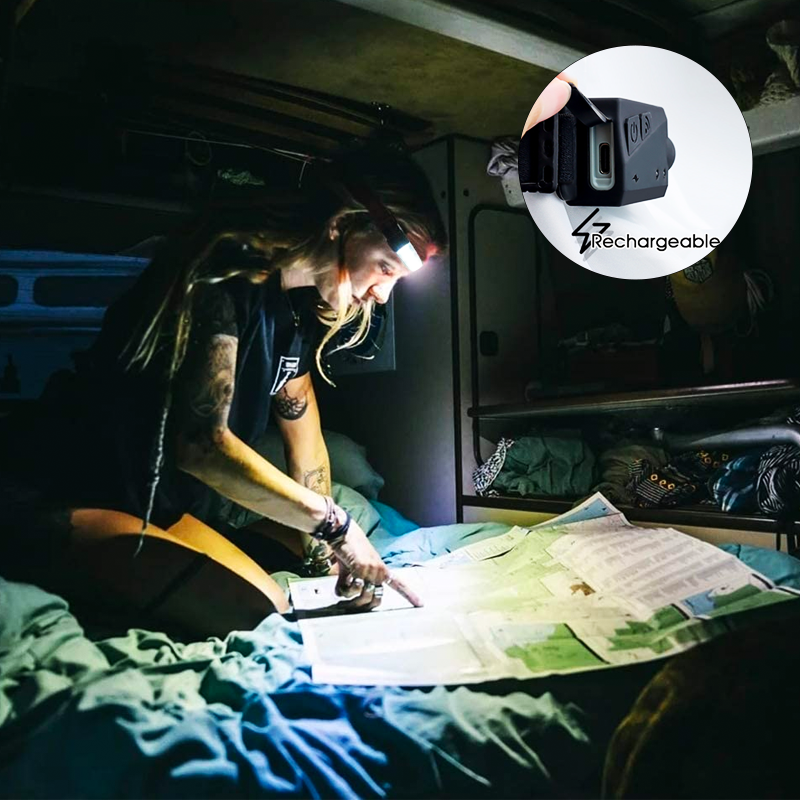 3x NightBuddy - 230 Headlamp
NightBuddy™ is the first of its kind - The world's widest LED headlamp offering you 230° of bright continuous illumination with unrivaled light coverage

✔ 230° Wide Angle LED Beam
✔ Wave Sensor
✔ Max Output 350 Lumens
✔ Dimmable Side & Front Light
✔ No-Bounce Design
✔ Adjustable Headband
✔ Rechargeable via USB Type C
✔ 3 Hours On High, 8 Hours On Low
✔ IPX4 Waterproof



The Ultimate All In One Headlamp

When your passion revolves around woodworking, handy work, construction, home repairs, or any activities in these nature - The NightBuddy™ headlamp is perfect for you!
The wide viewing angle allows for all kinds of situation, ensuring you get the best light coverage in dark areas. It's versatile design and features makes it perfect for outdoor activities too.

 

 

230° Wide Angle Illumination

Powered by COB LED that delivers 350 Lumens in high settings for maximum illumination.

The wide viewing angle allows for all kinds of situation, ensuring you get the best light coverage in dark areas with impeccable flood light.

Wave Sensor

Easily control the lights by waving your hand around the sensor. In addition, the wide beam design allows for bright continuous light coverage. This will eliminate the need to constantly adjust your headlamp to illuminate different areas.

 

Side Beam

Powered by XPE LED that delivers powerful light coverage up to 100m in distance. Comes with adjustable light brightness and flashlight function.



Adjustable Headband

Extremely adjustable to fit on any helmet, hard hat or even smaller heads. Made to ensure superb comfort for users. 




Rechargeable via USB Type C

NightBuddy™  charges with lighting speed via USB Type C connection. The brightest mode can last up to 3 hours of active light and 8 hours on low.



Minimalistic Design

A sleek design that our users love. It's low profile, comfortable, and lightweight while providing extremely powerful light and features to ensure the best night adventure lighting experience.


TRY NightBuddy™ 230° LED HEADLAMP COMPLETELY RISK-FREE


30 DAY RETURN

If for any reason you decide you aren't satisfied, contact our helpful customer support

within 30 days of receiving your order

and we'll refund you, no questions asked!

We understand online shopping can be daunting, that is why we have strict policies in place to ensure our customers are well taken care of. Shop with us with confidence.

 

FREE SHIPPING WORLDWIDE

Operations as usual. Expect short delays to some countries.
Please allow a minimum of 7-14 business days for shipping worldwide during the Covid-19 pandemic.

Update: Current shipping times for Australia & Canada may take up to 10-20 business days.


Please contact support@nightbuddy.co for further queries and our support team will be happy to help.
"My NightBuddy Work Kit is like my work BFF, keeping me happy and productive around the clock. It's not just a collection of tools; it's a source of inspiration that fuels my productivity and brings a smile to my face."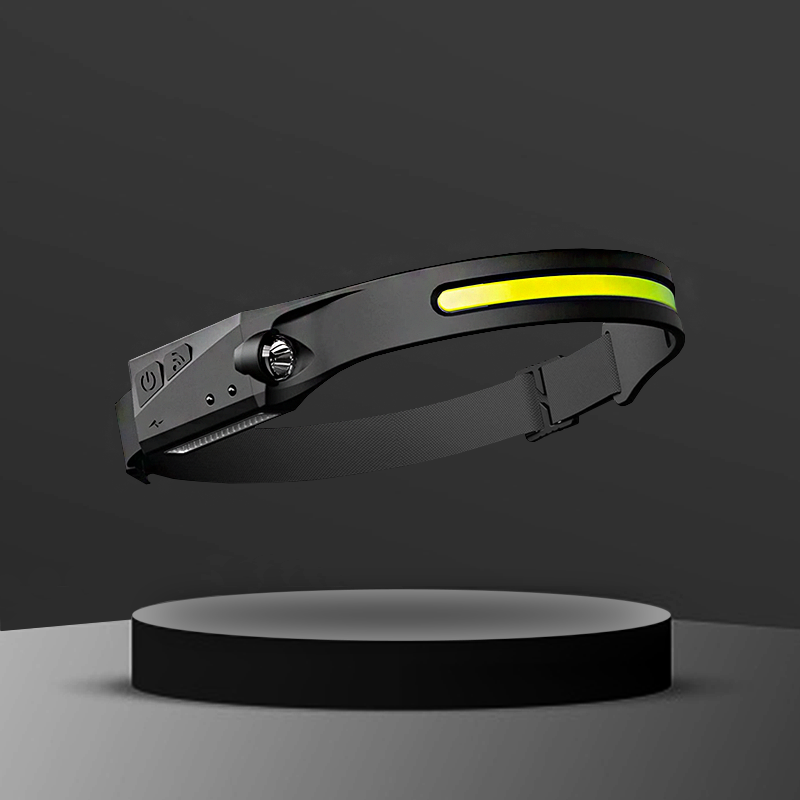 As seen on