Autumn Limited Time Sale: Save Up to 60%
The World's Most Powerful, Comfortable, Bug Repelling Headlamp Now With Red Light
230° LED Stripe Lights With Zero Bounce
Up To 8hrs Of Rechargable Battery Life
100% Hands-Free for Optimal Work
Highly Rated 4.9 | 2468 Reviews
Working in the Dark Just Got Easier!
For Perfect Night Vision
500,000+ Workers Trust NightBuddy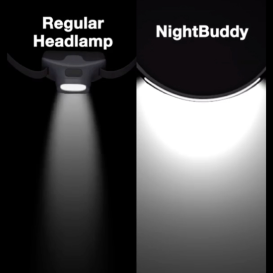 See Your Entire Surroundings
The NightBuddy's 230­° Light Angle Provides A Fully Arched Band Of Light That Gives You Better Peripheral Vision Without Shadows.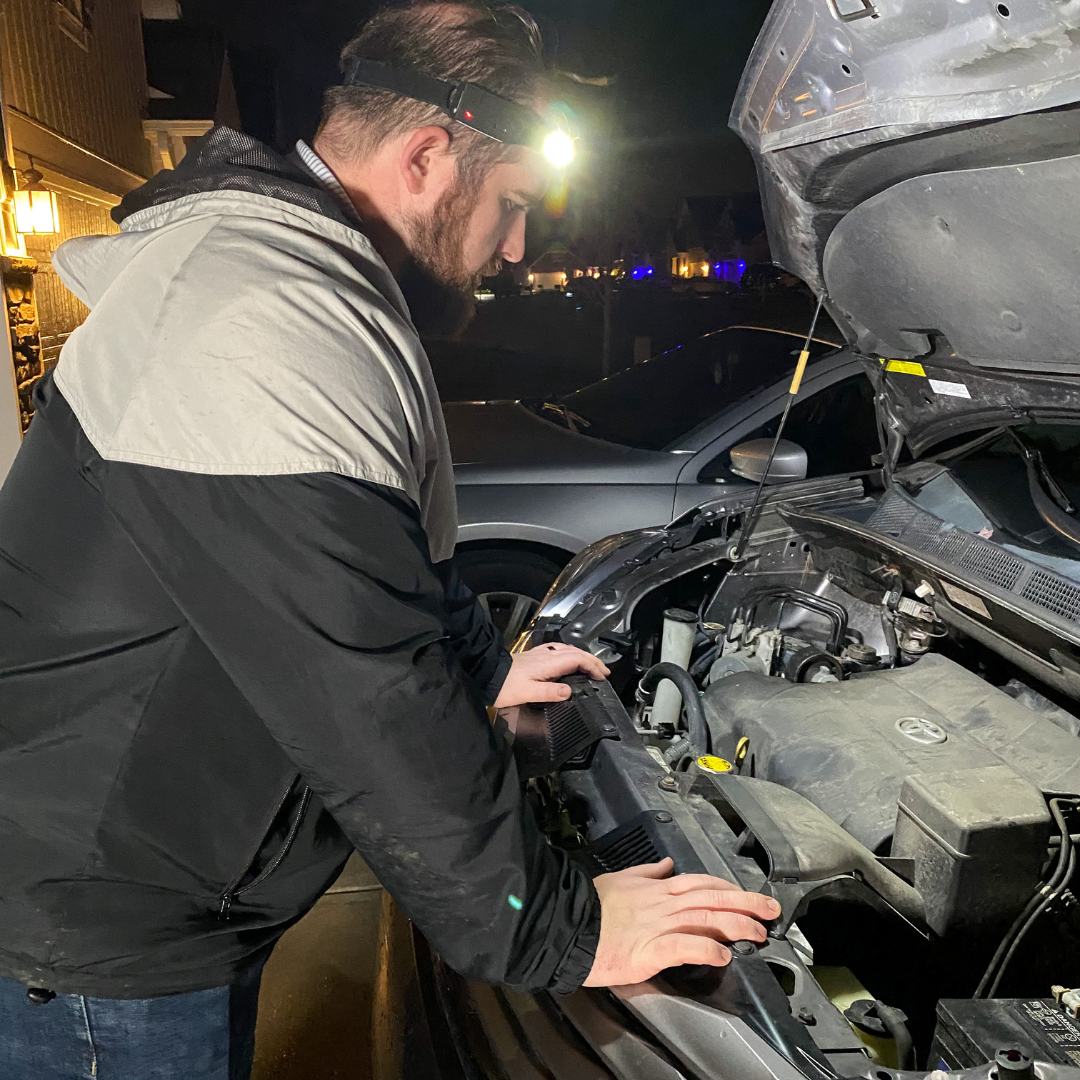 Work Completely Hands Free
Not only is Nightbuddy™ hands-free but it features a handy wave sensor that allows you to turn it on and off with a wave.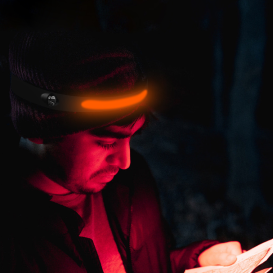 This updated version of Nightbuddy now includes Red Light Mode to reduce glare, and keep bugs at bay.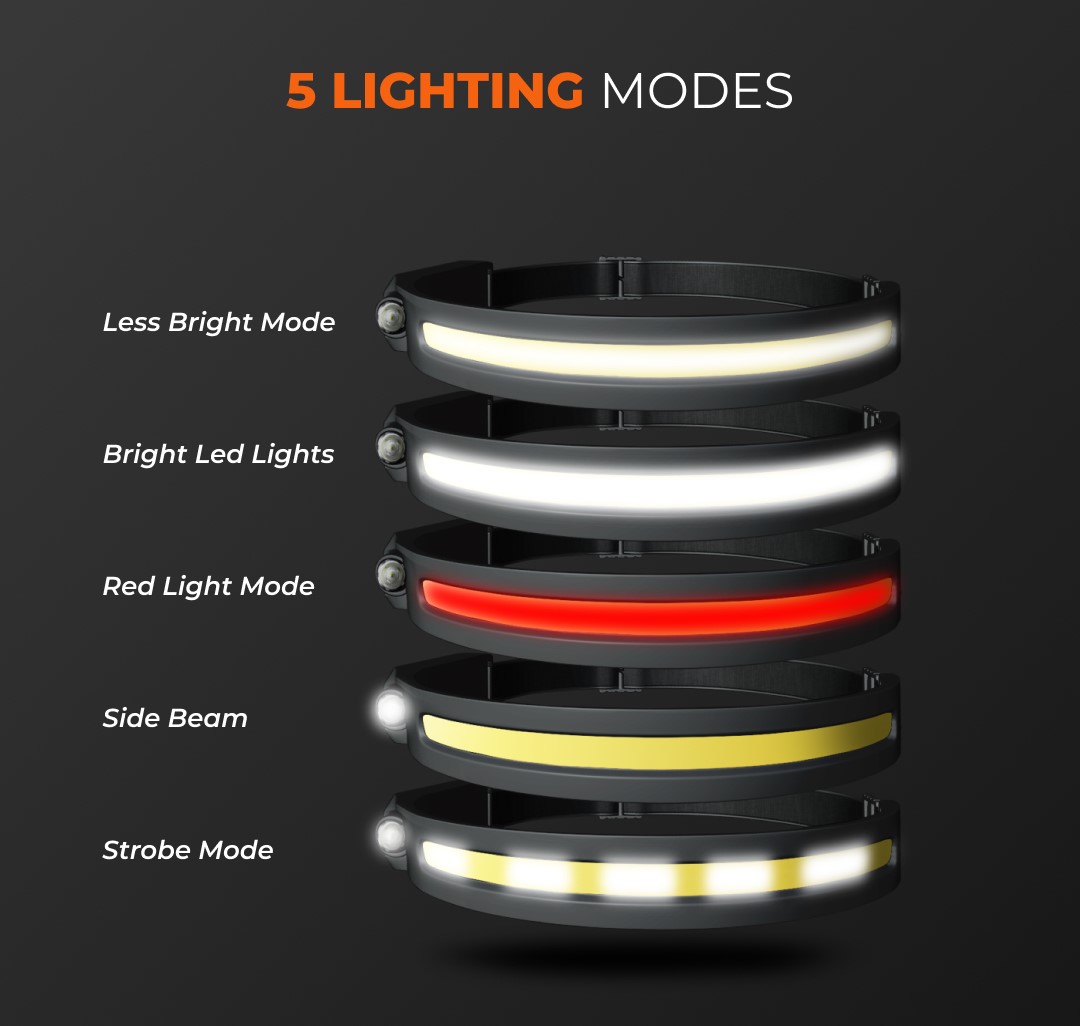 Powered by XPE LED that delivers powerful light coverage up to 300ft in the distance. Plus, 5 lighting modes, including a flashlight and 4 brightness options.
For Optimal Work In Low-light Situations
See your entire surroundings for unrivalled peripheral vision.

With a 350 lumen light beam, you'll see further ahead than ever.

See well at night without attracting insects or disturbing other people.

Zero bounce means you get a solid wall of light that doesn't bump and bounce around.

The NightBuddy won't get in the way and can be worn anytime, anywhere.

Wear the NightBuddy for hours on end without neck strain or muscle ache. It's so light, you'll forget you're wearing it!

Fits any size head and is suitable for all ages. Simply slide the strap to tighten and away you go.

Powered by XPE LED, enjoy 5 lighting modes including flashlight and 4 brightness options for every situation.

Turn the NightBuddy™ on and off with a wave. It's safer, easier and truly hands-free!

Enjoy 3hrs of use on the brightest setting and 8hrs on the lowest, then recharge with the superfast USB Type C charger.
Order Yours With A Money Back Guarantee
Highly Rated 4.9 | 2468 Reviews
NightBuddy™ 230º LED Headlamp
Exercise, Explore, Camp, Work, Repair, Read And More With The World's Top Rated Headlamp.

Free shipping on every order
Love it or your money back

Bundle up and save up to 60%
Super bright 230° LED stripe lights up your entire field of view

Ultralight & Comfortable.

Fully adjustable so it fits any head size (hard hats too)

Zero Bounce

On/Off Wave sensor.

USB Type C rechargeable battery that lasts up to 8hrs

Red light mode to reduce glare, keep night vision, and you can't be seen by insects
Free Shipping & Easy Returns
Orders are processed within 1 business day.
Shipping Estimated times:
USA Tracked 2-5 business days

World Tracked 5-15 business days
International shipping
Shipments outside of the USA may incur customs fees depending on your country of residence. The fee may vary depending on your order value, country limits, and other factors.
If you don't agree this is the most powerful, lightweight, comfortable, bug-repelling, eye-friendly headlamp you've ever seen, you pay nothing! Just let us know within 30 days and we'll refund you, no questions asked.
Join Thousands Of Raving Customers
"It's Better Than Most Options I've Tried For A Fraction Of The Price"
The Last Headlamp You Will Ever Own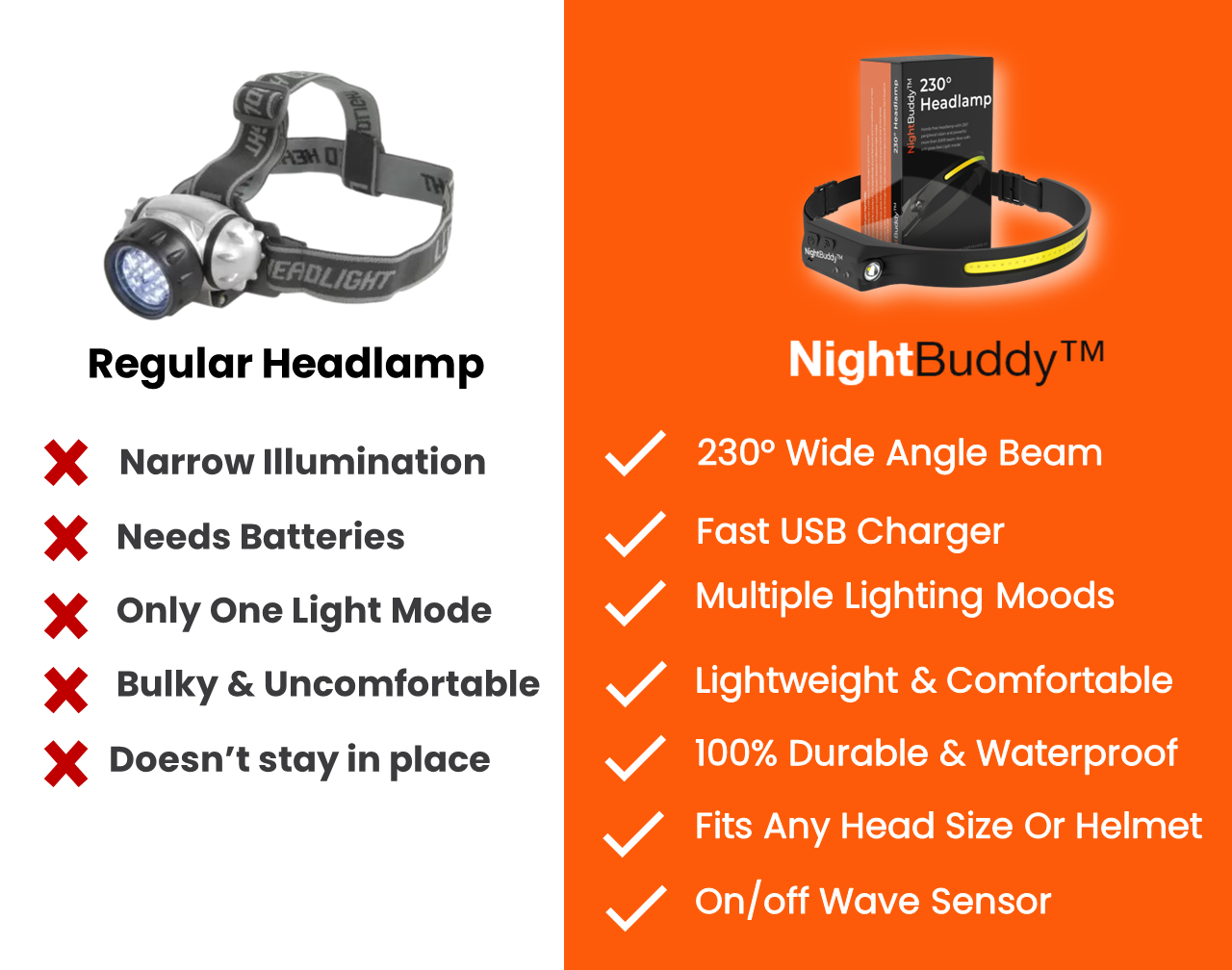 30 DAY GUARANTEE • FREE SHIPPING
What Other Night Owls Are Saying
"I've been using NightBuddy for months now, and it's an absolute game-changer. I can work on cars with ease, even in the tightest of spaces. Thanks, NightBuddy - you're the best!"

"NightBuddy has completely revolutionized the way I work. With the hands-free motion, I can easily juggle multiple tools while still having a clear line of sight. Highly recommend!"

"As a professional mechanic, I've tried all sorts of headlamps over the years. But NightBuddy is the only one that's truly reliable, bright, and easy to use. It's a must-have for any mechanic!"

"NightBuddy has saved me so much time and hassle on the job. I no longer have to fumble around with a flashlight or hold a headlamp in my mouth. It's the perfect solution for any mechanic."

"I was hesitant to try NightBuddy at first, but now I can't imagine working without it. The brightness is perfect, and the hands-free motion is a lifesaver. I recommend it to all my fellow mechanics!"

"NightBuddy has made my job so much easier. I can see every nook and cranny of the engine with ease. Thanks to NightBuddy, my work has never been more efficient."
Why is the NightBuddy™ better than other headlamps?
The no-bounce design allows you to comfortably wear the headlamp during any physical activity. Unlike other lamps, it won't fall off and put you at risk. It also features a handy wave function to turn the light on and off for convenience and safety. Finally, it has a 230° field of light for superwide night vision
Yes, thanks to the adjustable headband, the NightBuddy™ can be safely and comfortably worn on any head size, or even on helmets, over masks, caps and more.
Are there instructions on how to use it?
Yes, the NightBuddy™ has full instructions showing you how to attach, wear and use the headlamp (including all 5 lamp modes!)
How long does the battery last?
The headlamp lasts 3hrs on the brightest setting and 8hrs on the lowest.
Do you offer a money back guarantee?
Yes, we offer a full 30 day money back guarantee. Love it or pay nothing!
When Will My Order Arrive?
USA Tracked 2-5 business days

World Tracked 5-15 business days
30 DAY GUARANTEE • FREE SHIPPING



NIGHTBUDDY™ © 2023 | ALL RIGHTS RESERVED.